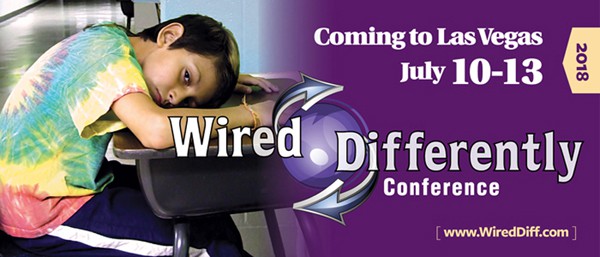 A note from Featured Presenter Brian Mendler:
I am excited to present at the Wired Differently Conference in Las Vegas.  
Would you like to learn how to avoid power struggles with your most challenging students?
During the Closing Session, That One Kid, you will:
Learn to defuse any student, in any situation, at any time.

Discover two words guaranteed to stop mouthy kids in their tracks. Learn exactly what to say when removing a student so they want to return to your class.
I understand disruptive students because I was a defiant, disruptive and relatively unmotivated student – struggling with undiagnosed learning disabilities. I was "that one kid" who drove my teachers crazy. By sixth grade my academic skills were so below grade level that I was pulled out of school.
Two weeks later in a brand new school I had one teacher dramatically change my life. He did – in about five minutes – what nobody had done between kindergarten and 6th grade. And the amazing thing is that it is something any of you can do with any of your students immediately! Do you want to know what he did? Don't miss my featured session!
I look forward to sharing classroom-proven strategies for handling power struggles in a fun, upbeat and energetic way. You will laugh, cry, and most importantly, walk away believing you can succeed with any student.
I look forward to meeting you at the Innovative Schools Summit Las Vegas!
Best,
Brian Mendler
Author of That One Kid