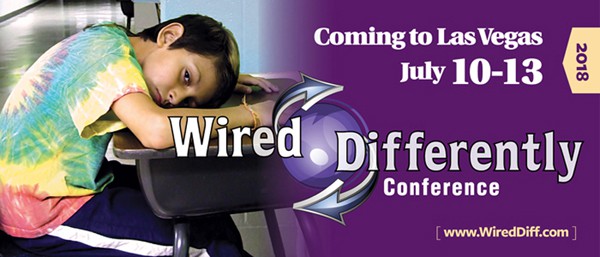 Wired Differently Keynoter Mike Paget says anxiety is a self-preservation instinct, but for 13% of students, anxiety is an all-consuming constant in their daily lives.
Watch the story of one student's struggle with anxiety, as told to Mike Paget.
A national speaker, consultant and author, Mike Paget will deliver a keynote address entitled A Hand Full of ACEs…The Trauma Impact on Students Who Are Wired Differently in Las Vegas. He will also present a breakout session entitled Not in the Best Interest of Self: 13 Practical & Quirky Strategies for Helping Students Challenged by Anxiety Conditions.
Watch Mike Paget discuss the #1 mental health problem among youth.
Now in its seventh year, the Wired Differently Conference will be held this year in Las Vegas. A wide array of critical insights and best practices will be shared for reaching and teaching students with emotional and behavioral conditions – including Asperger's and other autism spectrum disorders, ADHD, bipolar disorder, obsessive-compulsive disorder, borderline personality disorder and more.
Principals, other administrators, general ed teachers, special needs teachers, resource teachers and paraprofessionals attending the Wired Differently Conference will benefit from tools, recommendations and strategies for working with this often high-potential portion of the student population.