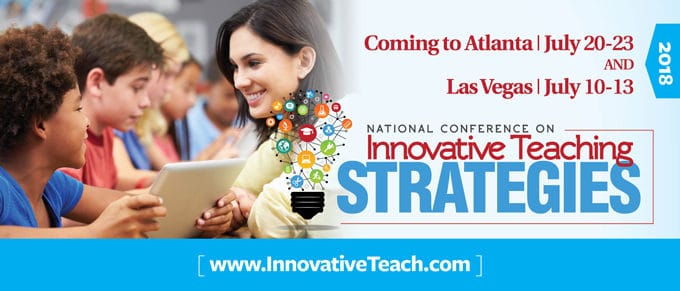 What role does encouragement and play in student success?  Bestselling Author Paul Tough cites recent research which demonstrates that for many students — and especially those growing up in poverty — positive reinforcement can be a game-changer.
Watch Paul Tough describe the significant impact teacher feedback and support can have on student academic performance.
Paul Tough's newest book is Helping Children Succeed: What Works and Why. His previous book, How Children Succeed: Grit, Curiosity, and the Hidden Power of Character, was translated into 27 languages and spent more than a year on the New York Times Bestseller List. He will present a plenary session in Las Vegas.
The Innovative Teaching Strategies Conference assembles internationally recognized innovators together with practicing educators and consultants who are currently finding success with promising fresh approaches and research-based methodologies.  This event provides an opportunity for teachers, administrators and other educators to learn about new insights and strategies for reaching and teaching students (PreK-12).