Description
Fostering a Growth Mindset: 7 Strategies for Classroom Use
A growth mindset has been identified as a dependable predictor of academic success.  It has been shown to increase students' motivation, achievement, grades and test scores.  And it can be taught!
During this 90-minute interactive webinar, author Bryan Harris, Ed.D. will provide 7 key "takeaways" every educator can use in his or her classroom to cultivate a growth mindset with students. Dr. Harris will focus on fixed vs. incremental intelligence, how to mirror a growth mindset, knowing what triggers one to revert to a fixed mindset, skill-building, the use of writing and journaling to develop a growth mindset and providing productive feedback.
Webinar highlights:
Understand where mindsets come from
Learn how to identify and promote a growth mindset
Explore how to create a plan for change
Reflect on schoolwide and classroom-based practices that build a growth mindset
Gain instructional tools that can be easily implemented in your classroom
During this interactive webinar, you will learn to:
Appreciate what mindsets are and why they matter
Discover new ways to look at intelligence
Build skills to use in a plan for change
Mirror the mindset for your students
Align classroom practices with growth mindset
Use writing and journaling to help students develop a growth mindset
Increase your use of growth statements and productive feedback.
About the Presenter: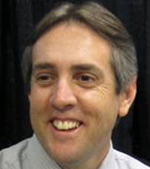 Bryan Harris, Ed.D. is Director of Professional Development for Casa Grande Elementary School District in Arizona. In his career, he has served as a teacher, an instructional specialist, an elementary school principal, and a central office administrator. His work focuses on helping classroom teachers to incorporate effective teaching and learning strategies that help all students to succeed. Dr. Harris earned a doctoral degree in education after studying issues related to new teacher induction and support. He is the author of Battling Boredom: 99 Strategies to Spark Student Engagement and 75 Quick and Easy Solutions to Common Classroom Disruptions.
Dr. Harris is a nationally recognized expert in:
Student Engagementstrategies that improve learning, memory, and retention
Interventions and strategies that improve Student Behavior
How Poverty and Equitycan be addressed to ensure high levels of learning for all students
Dr. Harris is a master trainer who equips participants with tools and ideas that can be immediately implemented in the classroom. In addition to workshops and keynotes, he specializes in instructional coaching, evaluating programs and leadership development.