31mar3:00 pm4:30 pmLive Webinar: 15 Tech Tools 2 Enhance Online Engagement
Event Information
With zero prep time, classroom teachers across North America have just become online instructors. COVID-19 has forced school closures across the country, thrusting millions of teachers and students into the world of online learning – like it or not.
With students now easily availing themselves of distractions like video games, social media, NetFlix and music while you are instructing them, not to mention interruptions from siblings, dogs and parents, the need for engaging delivery has never been greater. Technology can help! Zoom and Google Meet, both popular options for virtual classrooms, offer great features. But other apps and platforms offer additional options to enhance engagement and to make the teacher's job a little easier.
In this 90-minute webinar, Master Trainer Eric Clark will call upon his background as a media teacher, district technology integration specialist, administrator and media entrepreneur to help teachers sort through tools that might be useful in their classrooms – while opening their minds to other ways to harness technology.
Each attendee will receive Eric's comprehensive list of more than 100 technology web resources to use immediately.
LEARNING OBJECTIVES:
Apply new technology tools and/or strategies to enrich technology integration
Build and foster relationships in an online setting
Learn how to use online video to support lessons rather than sustain them
Identify different tools to help students become authors, producers and creators of multi-media projects
Learn how to create internal motivation using technology integration
Unlock the power of "reverse mentoring" in an online setting
ABOUT THE PRESENTER: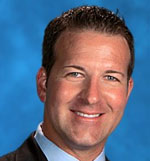 Eric Clark, M.ED. is a Certified Master Trainer for Responsibility-Centered Discipline and helped shape the implementation materials for the program.  He most recently served as Head of School at a progressive private school in the Midwest.  Previously he served as Principal in a public school setting, while also serving as the District Technology Integration Specialist.  Eric began his education career teaching English Language Arts, Journalism and Media Communications.  Between his other responsibilities, he also launched a thriving publishing company.  As an administrator, he has successfully implemented the supportive, non-exclusionary principles of Responsibility-Centered Discipline with elementary, middle and high school faculty and students.
Purchase Order Registration
Time

(Tuesday) 3:00 pm - 4:30 pm