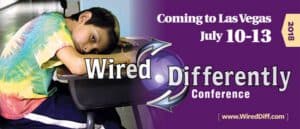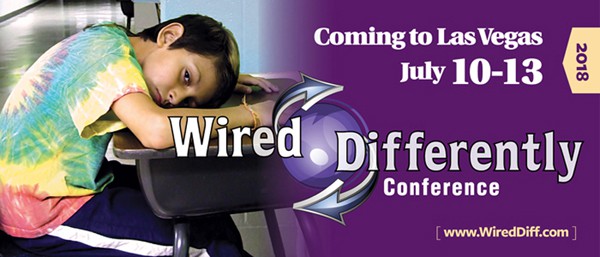 Wired Differently Keynote Speaker Dr. Ned Hallowell says that an ADHD diagnosis doesn't have to be a hindrance to students.
Child & adult psychiatrist and founder of The Hallowell Centers, Dr. Ned Hallowell will deliver keynote session entitled ADHD: It Can Make You or Break You at the Wired Differently Conference in Las Vegas.
Now in its seventh year, the Wired Differently Conference will be held this year in Las Vegas. A wide array of critical insights and best practices will be shared for reaching and teaching students with emotional and behavioral conditions – including Asperger's and other autism spectrum disorders, ADHD, bipolar disorder, obsessive-compulsive disorder, borderline personality disorder and more.
Principals, other administrators, general ed teachers, special needs teachers, resource teachers and paraprofessionals attending the Wired Differently Conference will benefit from tools, recommendations and strategies for working with this often high-potential portion of the student population.
The Wired Differently Conference is part of the 2018 Innovative Schools Summit Las Vegas will convene at Caesars Palace, the iconic Las Vegas luxury hotel.  The 2018 Innovative Schools Summit Las Vegas will feature:
A limited number of Caesars rooms are available at a special conference room rate of $149 7/9-7/12, $289 for 7/13.  Space is limited. Reserve your room today! Guests who prefer to phone in their reservations may call 866-227-5944.  (Caesars charges a fee to book by phone). The name of the group is Innovative Schools Summit OR SCISS8.