Pre-Registration Available thru 5/31.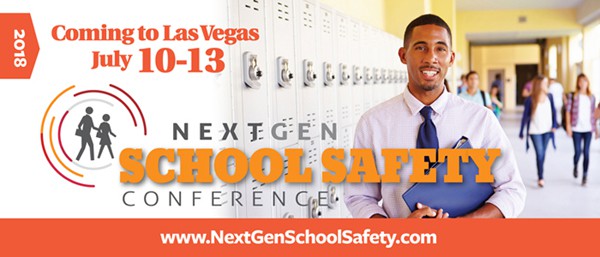 A Pew Research Center survey of U.S. teens conducted following the February shooting at Marjory Stoneman High School revealed that 57% of teens say they are worried about the possibility of a shooting at their school.
Broward Sheriff's Department representatives told the Marjory Stoneman Douglas High School Public Safety Commission that teachers trying to lock down their students as the gunman began his attack couldn't lock classroom doors from the inside, but had to grab a key, open the door, and turn the lock from outside.
However, there are simple techniques available to educators to "layer" or reinforce lockdown when classroom design flaws come into play.
Watch Vaughn Baker, a former SWAT team member, describe strategies for layering and reinforcing lockdown during crisis events.
Nightlock, which will have a display table at the NextGen School Safety Conference, and similar companies market door security devices that allow doors that lock from the hallway to be quickly barricaded from the inside.
In 2018, the NextGen School Safety Conference is coming to Las Vegas (July 10-13) as part of the Innovative Schools Summit.  At the NextGen School Safety Conference, school safety coordinators, school resource officers, principals, heads of school, superintendents, board members, student services directors, risk management directors, loss control coordinators, health services coordinators, school nurses and human resources personnel will come together to focus on all aspects of improving the physical safety of students and educators.